It's a big year for the Honda Scooter range. We've had several new additions such as the Forza 300 and the all new PCX125A launch onto the market. They join some of our reliable favourites such as the Vision, in both 50cc & 110cc, the Forza 125, the SH range 300i & 125i and the higher powered Integra NC750D.
But the main question is – what Honda scooter will suit you the most? Let's explore the options:
NSC50 – Vision 50 
The 50cc Vision 50 is a low running cost model, that's easy to use and run. A big plus to this model is you can drive it on your general car licence, meaning no extra IBT lessons needed.  It's got a range of 149 miles so it won't let you down and it's nifty for popping in and out of town. A top box is supplied FOC with the Vision 50 adding to it's appeal. This would be perfect for you if your distance isn't too far and you're not interested in the IBT lessons or a higher powered scooter.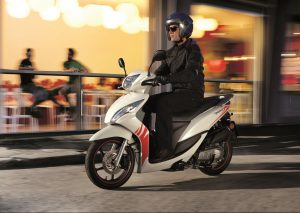 NSC110 – Vision 110 
This is the Vision 50's older brother, the Vision 110, with an upgraded engine that features idle stop and great fuel economy. It's sleek and nimble at navigating through traffic. You'll need to take your IBT lessons and do your motorcycle test to operate it, making it a great entry bike for those starting out into the motorcycle world.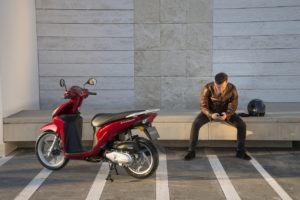 SH125i 
The SH125i is a stylish, comfortable scooter. The model comes equipped with top box and screen and is another great option for those on their first foray into the world of motorcycles. It's an ideal commuter scooter to get you around quickly and swiftly. It's sleek style has made it a popular option with our counterparts on the continent, you'll be sure to spot plenty if you hit any southern European city.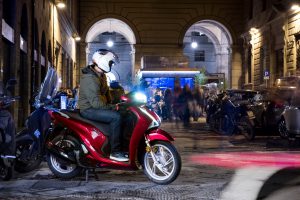 SH300i
The higher powered model in the SH range was remastered in 2016 with a sleek new look. It's slim, light and easy to handle but it's performance packs a good punch. It's got large 16″ wheels to keep you steady and smooth while zipping around. A reliable model for you if you want a stylish and smooth scooter with good comfort.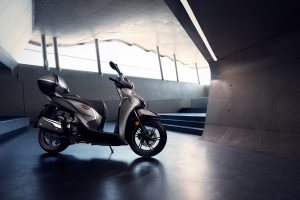 Forza 125
The premium Forza range are the most technologically advanced of the Honda Scooter range. The 125 model comes with a whopping 48L of under seat storage and a Euro 4 premium engine. It's lightweight, super stylish and you can add any number of accessories included smartphone cradles and accessories. It's got a clear dashboard and key-less start. Ideal if you're looking for the latest technology coupled with easiness of use.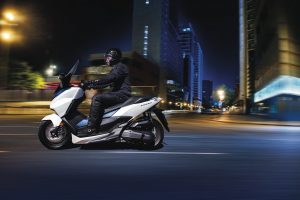 Forza 300
The 300cc model has everything the Fora 125 has plus more. Launched in August 2018 it offers an electronically adjustable screen, full LED lighting, all-new instrumentation and Honda Selectable Torque Control (HSTC). It's stylish, sporty and agile. The perfect bike for those early adopters who want to newest features, now.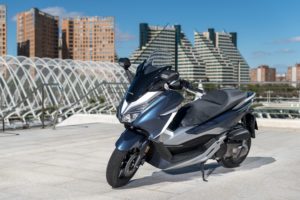 PCX125A
Another August 2018 release the PCX125 was remastered to be the PCX125A, It has a new frame, new design and upgraded rear suspension. It's fuel efficient and now has ABS (Anti-lock Braking System) adding to it's easiness to ride. It's got LED and LCD lights & dashboard. A great scooter for those who want a scooter for both commuting and weekend trips.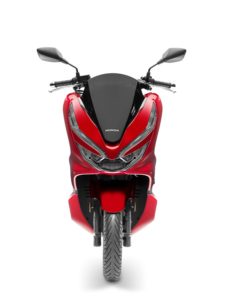 NC750D Integra 
The extremely high powered Integra combines a liquid cooled 750cc engine with a slimline look. The Integra is made for those who want the ease of using a scooter but the power of a motorcycle. The model is comfortable and fuel efficient with easy handling. Many previously purist motorcyclists opt towards the Integra in later years for comfort, power and styling.