Boote magazine in Germany recently completed a review of 15hp outboard engines from six different manufacturers; Honda, Yamaha, Selva, Mercury, Suzuki and Tohatsu.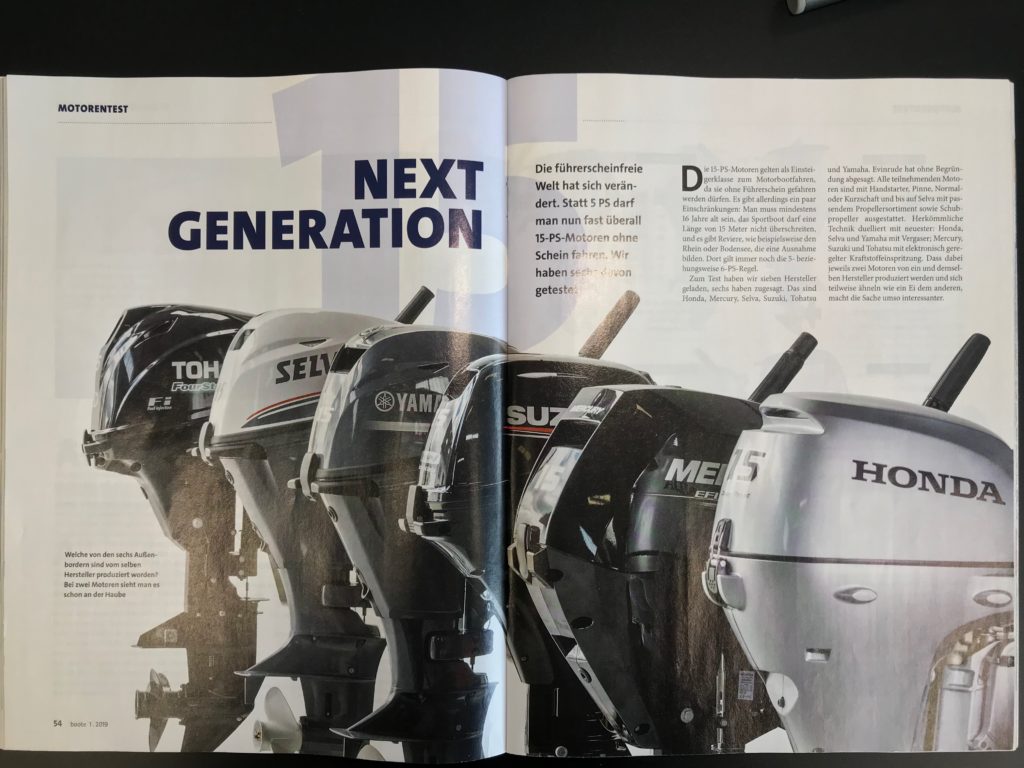 All motors were accompanied by a suitable range of standard propellers as well as thrust propellers. Conventional technology and cutting-edge technology went head to head: Honda, Selva and Yamaha fitted with carburetors, and Mercury, Suzuki and Tohatsu equipped with electronically controlled fuel injection systems.
Yamaha's outboard came in at the heaviest weighing 57.1kgs, while Tohatsu came in at the lightest 44.87kgs. When analysing measured data such as the thrust values, ranges and fastest speed, Honda comes in 1st place, tied with Mercury.
The Suzuki outboard motor was classified in second place: in terms of technology and range in the mid sector, it would could have been awarded first place, but its fuel consumption falls short of the Honda when plaining. The Tohatsu occupies third place, followed by Yamaha and Selva.
Honda Ireland currently have stock available of Honda marine engines ranging from 2.3hp engines to 250hp.
If you're interested in finding out more information on Honda outboard engines, you can get directions to your local dealer here.
Overview of Results: