The Honda lawnmower turns 40 in 2018 and we're celebrating.
Save on your favourite Lawn & Garden products this Autumn with Honda.
The Honda HRG536VYE was €899, and is now €799! 
The Honda HRG536VLE was €999, and is now €899!
The Honda UMK425ELE was 449, and is now €349!
Since 1978 we've been manufacturing the best name on grass.
The HR21, Honda's first walk-behind lawn mower, was launched in August 1978 in overseas markets including the U.S. The high-quality lawn mower equipped with a vertical engine, which ensured quiet operation and significantly easier starting, received rave reviews for its outstanding performance, safety and durability. Sales were strong from the start, growing steadily to the point that in 1985, when sister models were introduced,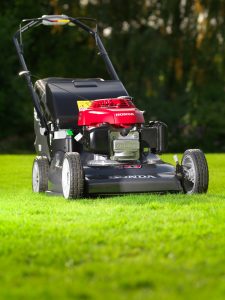 Offers can be availed of in your local Honda Lawn and Garden Dealership.
Terms and conditions apply. Offer is valid from September 10th until October 8th 2018. Offer only while stocks last. Valid in Honda Authorised Lawn and Garden dealerships only. €100 savings only valid o HRG535VLE, HRG536VYE and UMK425ELE. Not valid on any other Honda Lawn and Garden products. Honda reserve the right to withdraw this offer at any time and without notice