Summer has landed….and so have our summer offers!
Kicking us off is €1000 off our Honda CRF450L
Honda CRF450L was €11,500, it's now €10,500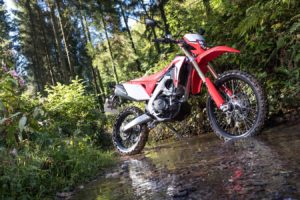 Save on this fun loving machine until July 31st 2019
The CRF450L mixes its competition-bred performance DNA with full road legality and reliability. And is a helmet-full of fun wherever you ride it.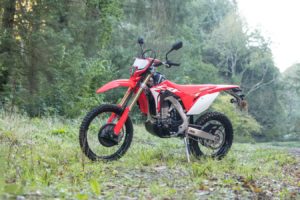 The CRF450L looks like the CRF450R for a reason. It is a CRF450R. Same aluminium beam frame, 449cc Unicam engine and Showa suspension. We've turned it into a total trail machine with more bottom-end torque, a six-speed gearbox, full road legality and sharp LED lighting package. And it's manufactured with the high-quality engineering Honda is famous for.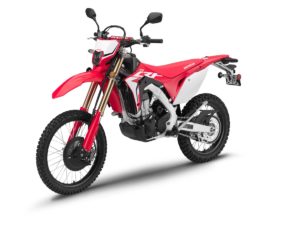 The CRF450L's electric-start, 449cc four-valve Unicam engine delivers a smooth spread of torque from low rpm up, helping the rear tyre hook up no matter the ground conditions. Developed in conjunction with the CRF450RX enduro machine it uniquely features a heavier crank mass and compression ratio of 12.0:1. The piston uses 3 rings for long-term durability and the ACG has been uprated to provide electrical power for the lights and maintain battery charge during lower-speed running.
Away from the MX track too much peak power saps precious energy. On the trail torque that finds drive is what matters and the CRF450L makes a strong, fluid 32Nm balanced by power of 18kW, making life easy for its rider, not harder.
Find this machine in your local Honda Dealership now, find them here