Marc Márquez and Jorge Lorenzo were joined by Repsol Honda Team legends Mick Doohan and Alex Crivillé to celebrate the 25th anniversary of the Repsol Honda Team.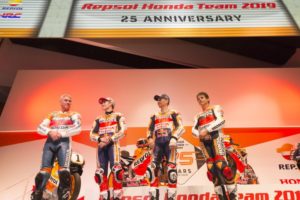 The two world champions were joined by the world's press at Repsol's headquarters in Madrid to unveil the livery in which they will chase the 2019 crown.
Having taken eight of the last nine world championships in the premier class, Marc Márquez and Jorge Lorenzo form a perfect team to celebrate the 25thanniversary of HRC and Repsol joining forces. The first riders to run in these now iconic colours, Mick Doohan and Alex Crivillé, were also able to join the special presentation to share their memories from 1995 onwards.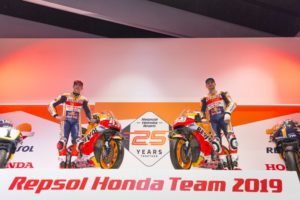 The riders were joined on stage by Tetsuhiro Kuwata, Honda Racing Corporation (HRC) Director, and Antonio Brufau, CEO of Repsol who both outlined and emphasized their plans for continual success. Carmelo Ezpleta, the CEO of Dorna and Begoña Elices, the General Director of Communications and board member at Repsol were also in attendance.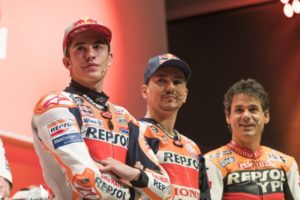 From the Honda NSR500 of Doohan and Crivillé to the RC213V of Márquez and now Lorenzo, the HRC machines have taken 168 victories in the premier class, 14 World Championships, 427 podiums, 182 fastest laps and 177 pole positions together with Repsol, forming not only the most iconic pairing in Grand Prix racing, but also the most successful. Among these accolades, the Repsol Honda Team have also produced four dominating titles for Mick Doohan, the first Spanish 500cc World Champion in Alex Crivillé (1999) and the youngest MotoGP™ champion in history – Marc Márquez. Now they celebrate their 25th anniversary and aim for even more success in the future.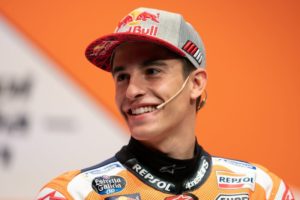 Marc Marquez will now begin his final preparations for the Sepang Test (February 6 – 8) where he and the RC213V will debut the 2019 livery for the first time on track. Meanwhile, Jorge Lorenzo is set to commence an intense physical therapy routine in order to be as fit as possible for the Qatar Test (February 23 – 25). Finally the 2019 MotoGP™ season begins in under the floodlights in Qatar (March 07 – 10).